Canada's Oldest Ambassador: Anne Shirley, of Green Gables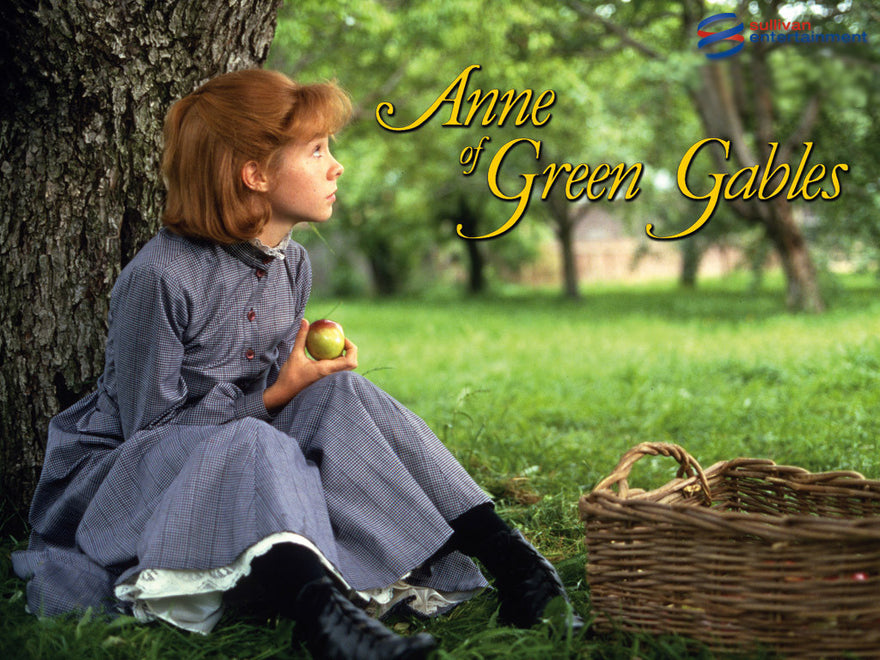 In all fairness, the fine people of Prince Edward Island are likely growing a bit tired of being identified based on their connection to Canada's most beloved heroine – Anne Shirley. The list of fun facts and neat tidbits about the precocious redhead could put even Dickens to shame, and so today we'll spend some time considering why and how Anne of Green Gables stole the hearts of so many.
Famously authored by PEI native Lucy Maud Montgomery, the Anne series features six books that tell of the adventures of Anne throughout her life. The most famous, Anne of Green Gables, has sold over 50 million copies and has been translated into twenty different languages around the world. It has also been the subject of numerous films, musicals, spin-offs, television series', and anime in its long life. Though Montgomery published the novel in 1908, the events of Anne of Green Gables take place in the late 1890s, and in many ways apply a rosy, turn-of-the-century nostalgia to the tales in order to better envision "youthful idealism and spirituality."
Montgomery was a prolific writer, writing 20 novels and 530 short stories in her lifetime, one hundred of which had been published between 1897 and 1907 alone. The act of writing was often an escape for Montgomery, helping her through stressful and depressive periods in her life, and Anne of Green Gables is partially autobiographical in nature. While not an orphan herself, Montgomery moved to Cavendish to live with her grandparents after the death of her mother, where she spent a great deal of time alone. It is both this period of loneliness and the surrounding beauty of her grandparent's home in Cavendish that inspired much of Montgomery's later writing.
While you'd be hard pressed to find a Canadian who has never heard of Anne and her adventures in the fictional town of Avonlea, her popularity across the pond is truly a fantastic tale. An estimated 125,000 people visit the literary landmark, Green Gables, in Cavendish (known as Avonlea in the books.) Of those 125,000, approximately 20% of them are visitors from Japan.
Anne's popularity in Japan dates back to the 1950s. A copy of Anne of Green Gables was left with Hanako Muraoka during the Second World War. In 1952, the Japanese government sought inspirational western literature to round out a segment of the school curriculum. Muraoka proposed Anne, and Anne Shirley has had kindred spirits in Japan ever since. Interestingly, Anne has become a model for feminism for Japanese women. In Japan, family values, self-sacrifice, selflessness, and the ability to advance oneself without overthrowing the existing social institutions are all highly valued attributes. Anne Shirley, as it happens, is a model for all of them.
Anne was so popular with Japanese audiences that an anime, titled Akage No An (Anne of Red Hair) was produced in 1972. Another 156-episode animated series based on the original translation was released in 2014 for a new generation. Further, there is a trend among young Japanese professional (mostly) women to save money for upwards of five years in order to spend it on something really special. Many women choose to go on an Anne themed trip to Prince Edward Island, and many more couples visit the Green Gables site for their wedding ceremonies.
Japan is not the only country to have inspiration in Anne's strength of character and defiance of convention. In 1912, an under-the-table copy of Anne of Green Gables was translated and published in Poland under the not-so-subtle pseudonym of Anne Montgomery. The book was later distributed during the Polish Resistance as a reminder of the values being fought for, and its message of resilience, hope, and uncompromising individuality. It was widely unpopular by the government authorities in the wake of the Second World War because of these themes; nevertheless a musical version of Montgomery's later novel The Blue Castle was created in Krakow in 1982 – which was a great feat under the communist regime.
Even in Canada, the CBC made-for-TV movie rendition of Anne of Green Gables directed by Kevin Sullivan shattered records across the country. Airing in December of 1985, the Canadian drama drew in an unprecedented 4.9 million viewers on the first night it aired, and a staggering 5.9 million on the second night. Despite already having reached geriatric status by the mid '80s, something about the story of the vibrant and vivacious Anne Shirley seems to transcend generations, languages, and borders. In any case, Anne seems to make an excellent ambassador, and her ongoing success is something of an inspirational phenomenon.
The phenomenon is a true testament to the power of literature, and, as Anne Shirley once said, "Kindred spirits are not so scarce as I used to think. It's splendid to find out there are so many of them in the world."
You can visit the house that inspired Montgomery's books in Cavendish: http://www.annemuseum.com/
More on Anne's Presence in Japan: http://www.huffingtonpost.com/terry-dawes/anne-of-green-gables-japan_b_4899252.html
---
Leave a comment
Comments will be approved before showing up.