What is Orange Shirt Day (National Truth and Reconciliation Day)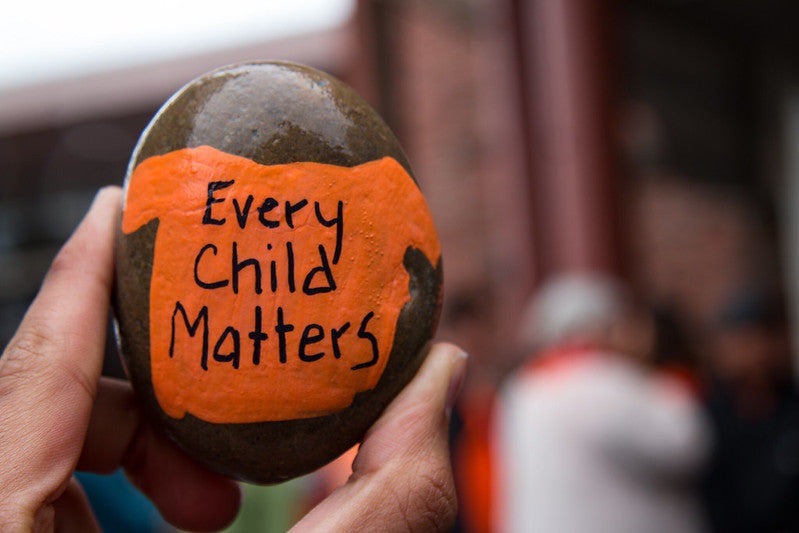 (Featured image taken by Province of British Columbia Photostream https://www.flickr.com/photos/bcgovphotos/43208129180/in/photostream/)
Truth and Reconciliation, what do these words symbolize? For Indigenous communities, it represents understanding and being aware of the cultural genocide that the residential school system had on their livelihoods that still impacts them to this day. On September 30th, National Truth and Reconciliation day is held to educate and promote awareness to Canadians and international citizens of the victims that were affected by such a system.
Also known as Orange Shirt Day, the significance of the color refers back to the story of Phyllis (Jack) Webstad. Phyllis recalls back to when she was 6 years old when she was stripped away from an orange shirt that her grandmother gave her by the staff at St. Joseph Mission Residential School. She never saw that shirt again and it signified how no one cared how she or the other children felt. The impact of this event and subsequent atrocities showed the true nature of these schools. Some of the students endure such torments, yet left with a permanent scar that may never be healed.
These stories benefit and help others understand the struggles that indigenous people during that time went through and how this, not only affects the survivors, but the next generations of indigenous children that are born. This also helps in other survivors to feel comfortable enough to share their stories and let it be known by all that this is not only part of indigenous history, but Canadian history as well. A history that needs to be talked about more and recognized by many generations of Canadians to come, since awareness leads to understanding and change.
On September 29, 2020, a new bill was proposed by Canada's Heritage Minister Steven Guilbeault to make Orange Shirt Day a national statutory holiday, naming it officially "National Day for Truth and Reconciliation".  It wasn't until June 3rd, 2021 that the bill was passed and received by royal assent. The phrase "Every Child Matters" signifies that children's voices are heard and that every child deserves equal opportunities and above all, respect.
Sources:
https://www.orangeshirtday.org/phyllis-story.html
https://www.orangeshirtday.org/about-us.html
---
Leave a comment
Comments will be approved before showing up.