Happy Nature Photography Day: Celebrate with these Picture-Perfect Canadian Destinations!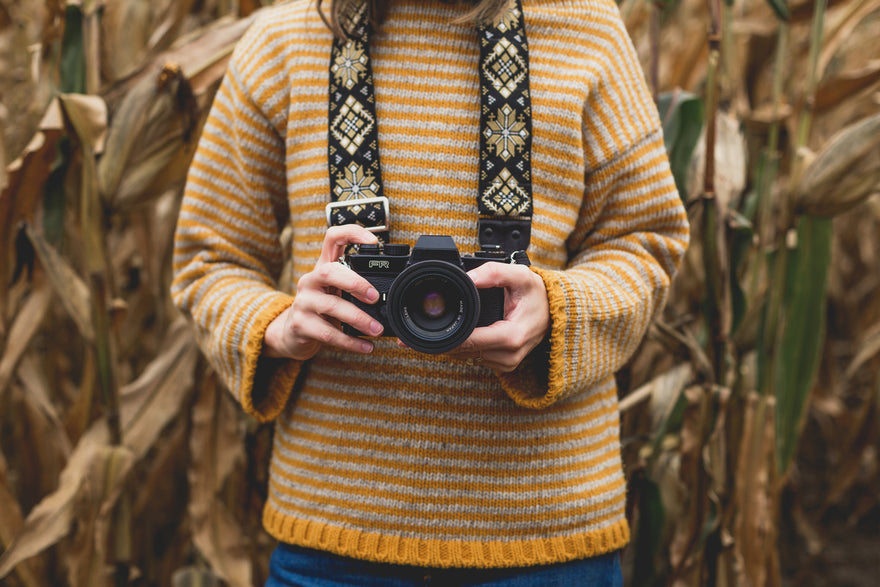 Source: Shopify Burst
Happy Nature Photography Day! First recognized in 2006, this special day was founded by the North American Nature Photography Association (NANPA, 2022). Celebrate Nature Photography Day by planning a visit to one of the many picture-perfect hiking destinations across Canada. From coast to coast, Canada offers unique beauty waiting to be admired.
Source: All Trails 
Atlantic Canada
Atlantic Canada is home to some of the Nation's most breathtaking views! From whale watching, and historical hiking trails, to walking along a salt marsh boardwalk, Canada's east coast has something for everyone!
The Coastal Trail in Newfoundland & Labrador is a piece of natural beauty. This trail takes you to the heart of the park, past the breathtaking Pamare Falls, across Salton's Brook, and ending along the coast of inner Newman Sound. Keep an eye on the horizon for bald eagles soaring in the distance and moon jellyfish floating in the ocean below.
The Greenwich Dunes Trail in Prince Edward Island is a popular destination in the province. The trail combines beautiful, forested patches, wide stretches of crushed rocky terrain, and some of the most breathtaking views on the east coast.  
Heading to scenic Nova Scotia? Give the Skyline Trail a try! This unique trail overlooks the beautiful coastline and is home to several species of wildlife. From whales, moose, eagles, bears, and too many birds to name, this trail is perfect for the wildlife lovers out there!
The Fundy Circuit in New Brunswick is a true Canadian treasure! This unique trail is a combination of several interconnected trails totaling 48-kilometers. Taking between three to five days to complete, this journey is for the experienced hiker.
Source: Flickr
Quebec
Surround yourself with rich Canadian history and stunning wildlife on one of Quebec's many hiking trails! Whether you're new to hiking or are a pro, Quebec has a trail for everyone to enjoy.
The Canal Path is a must-see experience. Officially classified as one of the most beautiful urban cycling paths in the world, walkers are also welcome and encouraged to enjoy views of skyscrapers and centuries-old buildings. The pathway is 13.5 kilometres in length, but not to worry, the famous Atwater Market is ready for you to stock up on your favourite treats for a picnic!
Challenge yourself with a journey along Waber Falls trail in La Mauricie National Park. This day-long adventure combines canoeing and hiking along the beautiful Wapizagonke Lake. At the completion of this momentous journey, treat yourself to a moment of relaxation with unforgettable views or take a dip in the Waber Falls.
Looking for an adventure with just the right level of difficulty? The Natural Landscape of Grosse Ilè is the perfect fit for you! Walk back in time and explore the island previously used as a quarantine station. This tour offers so much to see, from jaw-dropping landscapes, the old Irish cemetery, and former architecture, which all tell stories about the past.
Source: All Trails
Ontario
Plunge into a world of adventure on one of Ontario's many trails. From hiking to the southernmost point of Canada, to an all-day adventure over Chigamiwinigum Falls, Ontario has an adventure in store for all!
Rains Point Trail invites everyone! Once a settlement founded in 1837, the buildings have since gone but the sweet smell of lilacs and roses are still in the air.
For those looking to challenge themselves, the Fairy Trail is right for you! The trail takes you through the Canadian Shield, featuring classic landscapes of white pines, hardwood ravines, and shiny smooth rocks.  Discover traditional First Nations legends and the countryside which inspired the famous Group of Seven.
The Nipigon River Recreation Trail is one of the most challenging hikes in the area and is recommended for experienced hikers only! With that said, the challenge is worth the reward, with several viewing platforms, keep an eye out for bald eagles diving in the sky, blue herons, or white pelicans perched along the water's edge.
Source: All Trails 
Canadian Prairies
Discover the rolling hills of the prairies, take a journey to the tundra, or peruse the heart of the badlands, Saskatchewan and Manitoba have an adventure for everyone!
Head to Saskatchewan for the famous Battle Creek Trail. Once the location of the 1873 Cypress Hills Massacre, this area is now a national historic site. These lands are sacred to the Nakoda people and mark a dark and little-known period in Canadian history. This trail is known to be a physical challenge, but there is no need to worry, take a snack break while you admire the roaming wild horses and breathtaking views of Fort Walsh.
Heading a little further west to Sloop Cove Hike, follow the footsteps of 18th-century Hudson's Bay Company founders who once inhabited Prince of Wales Fort. If you look closely you can see their signatures carved into the stone. Continue along the trail to see blooming wildflowers in the tundra, or sea birds and beluga whales in the distant waters.
Source: All Trails
Western Canada
Western Canada is a piece of true Canadian beauty, the hiking trails in Alberta and British Columbia are no exception. From a barefoot stroll along Canada's salt plains, to a walk along an Indigenous art trail, Western Canada has a meaningful experience for all!
One of the most famous lakes in the world, Lake Louise is a true Canadian gem. Located in Alberta, the Lake Louise Lakeshore Trail gives you the opportunity to see this incredible place for yourself. This one-of-a-kind trail is accessible for everyone, bring a stroller, wheelchair, or take a leisurely stroll!
Salt Plains Access Trail in Alberta is a dream come true for science lovers of all ages! Slip off your socks and plunge your feet into the clay beneath your toes, while you learn about the majestic wood buffalo. From there, admire the remains of a prehistoric sea, while tasting a few salt crystals. The Salt Plains Access Trail is a true natural wonder!
First Footsteps Trail in British Columbia is a must-see! This 30-minute adventure takes you through subalpine meadows while you learn more about the Indigenous Peoples of the region. As you make your way along the trail, check out the beautiful views of the mountains and winding river below.
The Hermit Trail is another piece of West coast beauty! Heading uphill through towering subalpine forests, this trail offers breathtaking views of ice fields surrounded by Mount Tupper, Hermit Mountain, Mount Rogers, and Swiss Peak.  Located in British Columbia, this day-long adventure is for the experienced hiker.
Source: All Trails
Northern Canada
Discover Canada's most mysterious lands, from midnight sun, ancient glaciers, and polar bears, Northern Canada offers a unique experience and memories that will last a lifetime. Treat yourself to the ultimate adventure on the hiking trails of Yukon, Northwest Territories, and Nunavut!
Tucked comfortably between the mountains, the St. Elias Lake Trail in Yukon is the perfect hike for all ages and abilities. Stroll through the mixed spruce and aspen forest, into a sub-alpine valley, opening up to the beautiful St. Elias Lake!
Aulavik National Park in the Northwest Territories is an experience to remember. Walk along the Thomsen River Corridor where you will discover the highest concentration of muskoxen in the world, along with many other arctic species. This multi-day journey is best for experienced hikers, but there is a route designed for everyone!
Heading to polar bear country in Sirmilik National Park, Nunavut, experience the ultimate arctic adventure under the midnight sun. Narwhal, beluga whales, and snowy owls are just a few of the arctic species to discover in this beautiful landscape.
Sources
Plan by region - Plan your visit (pc.gc.ca)
Hiking PEI - Greenwich Dunes Trail
Nature Photography Day – NANPA
---
Leave a comment
Comments will be approved before showing up.