Celebrate like a Canadian with these Classic Canada Day Traditions & Activities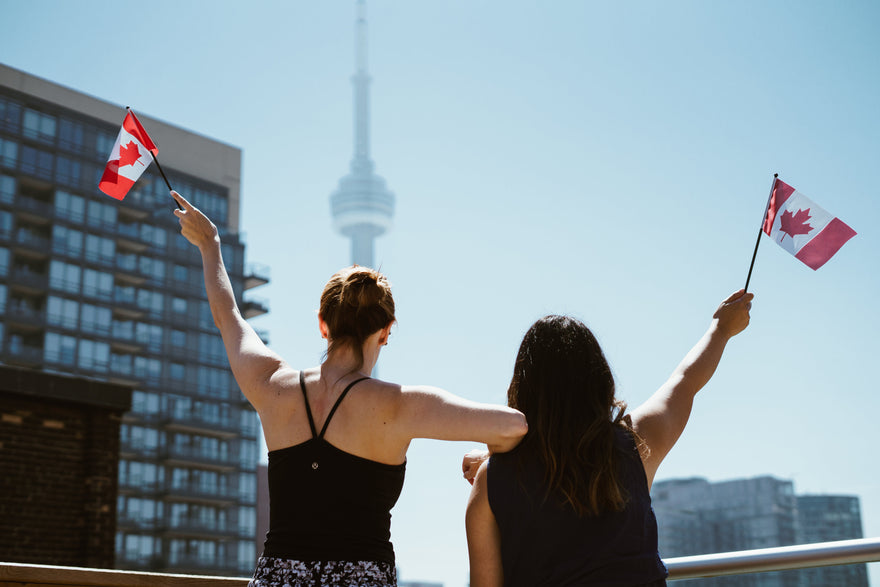 Source: Shopify Burst 
Not sure how to celebrate this Canada Day? Worry no longer! Learn how to celebrate like a Canadian with these special Canada Day traditions and activities!
                               Source: Lushome             Source: Pinterest                                         
From miniature Canada flags as far as the eye can see to outdoor décor that could go toe to toe with the Griswolds, Canadians go all out when it comes to decorating for Canada Day! Like many of the other trademark holidays, Canada Day décor hits the shelves months in advance. You can find nearly every classic party decoration with a Canada Day theme or instead go for a nostalgic touch and D.I.Y your Canada Day décor!
 Source: Dreamstime                          Source: Pinterest 
Canadians don't stop at outrageous decorations, in fact, planning your Canada Day outfit can be an event of its own. The only rule one must follow when picking out their Canada Day gear is to include the classic red and white, other than that you can let your imagination run wild! From face paint and temporary tattoos to some rather unique hats and accessories, Canadians sure think outside of the box when it comes to their Canada Day attire.
          Source: Flickr                  Source: Kawarthanow        Source: Cangeotravel
Canada Day celebrations take place from morning until after dark, typically ending the day with a jaw-dropping fireworks display (we'll talk more about that later). Most Canadian towns and cities have an array of Canada Day events and activities for people of all ages. One of the most traditional Canada Day events is a patriotic parade where attendees can show their Canadian pride!  After the parade, head to an authentically Canadian food truck to grab some poutine!
                 Source: Pinterest                                Source: Magical Journeys 
If you don't feel like heading into the crowds, not a problem, host or attend a Canada Day party of your own. Whether it's a backyard BBQ, family bonfire, or party on the water, there are endless opportunities for new memories and fun with your loved ones on Canada Day!
Source: Global News 
After a long day of fun, the perfect and most traditional way to end Canada Day is with a beautiful fireworks display! Typically, these magnificent events are hosted by public parks throughout many Canadian towns and cities. However, if you like to live on the wild side, many hardware and department stores sell at-home fireworks kits; use with CAUTION!
There you have it, a classic Canadian Canada Day (say that five times fast)! Whether you're looking to celebrate with the masses or keep it small with family and friends, Canada Day has something special for everyone!
---
Leave a comment
Comments will be approved before showing up.