Happy Canada Day!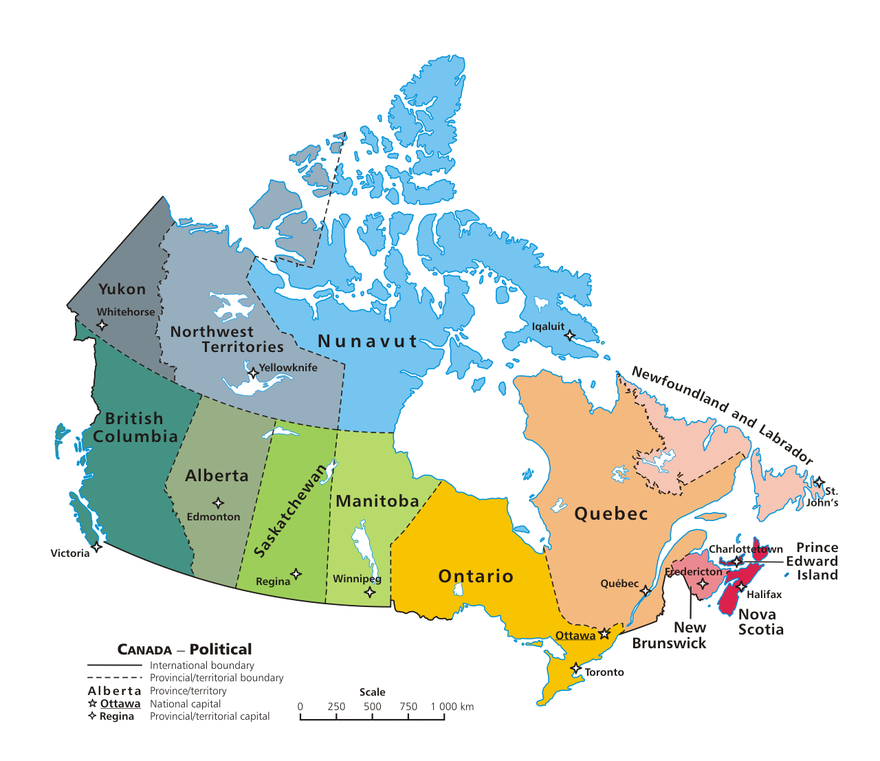 Happy Canada Day!
On July 1st, Canadians celebrate the day that the British North America Act (now known as the Constitution Act) of 1867 took hold, officially uniting the Colonies of Canada (Ontario and Quebec), Nova Scotia, and New Brunswick into the new dominion of Canada. 
But when did the other provinces join Canada? See if you can remember! (As a bonus, can you remember what each province's capital city is without looking on the map?)
Ontario- 1867
Quebec- 1867
Nova Scotia- 1867
New Brunswick- 1867
Manitoba- 1870
Northwest Territories- 1870
British Columbia- 1871
Prince Edward Island- 1873
Yukon- 1898
Saskatchewan- 1905
Alberta- 1905 
Newfoundland- 1949
Nunavut- 1999
As a bonus, do you know what the difference is between a province and a territory?
It's a little complicated, but the difference is in how the provinces and territories are given their power.  Provinces receive their power and authority as provinces of Canada from the Constitution Act 1867 while territories have their power delegated to them by the Parliament of Canada.  The Constitution Act 1867 divides power evenly between the province and the government of Canada.  Any changes to this division requires a constitutional amendment.  However, any changes to the division of power for a territory can be carried out unilaterally by either Parliament or the government.  Provinces also have a lieutenant governor, while territories have a commissioner.
So there's some fun Canadian trivia to impress your family with this weekend, whether you're taking in the fireworks or setting out for cottage country!  Have a safe and relaxing Canada Day everyone!
---
Leave a comment
Comments will be approved before showing up.